In the last few weeks, Soul Drops has received a lot of press. However, most reviews are left unbalanced and vague with little explanation as to what their true effects are.
To shed some light on this supplement, I am going to review Soul Drops for you today so that you can decide if it is something worth trying or not..
Soul Drops is a supplement that can be purchased on Amazon. The product promises to help with weight loss, energy levels and more. Read more in detail here: soul drops amazon.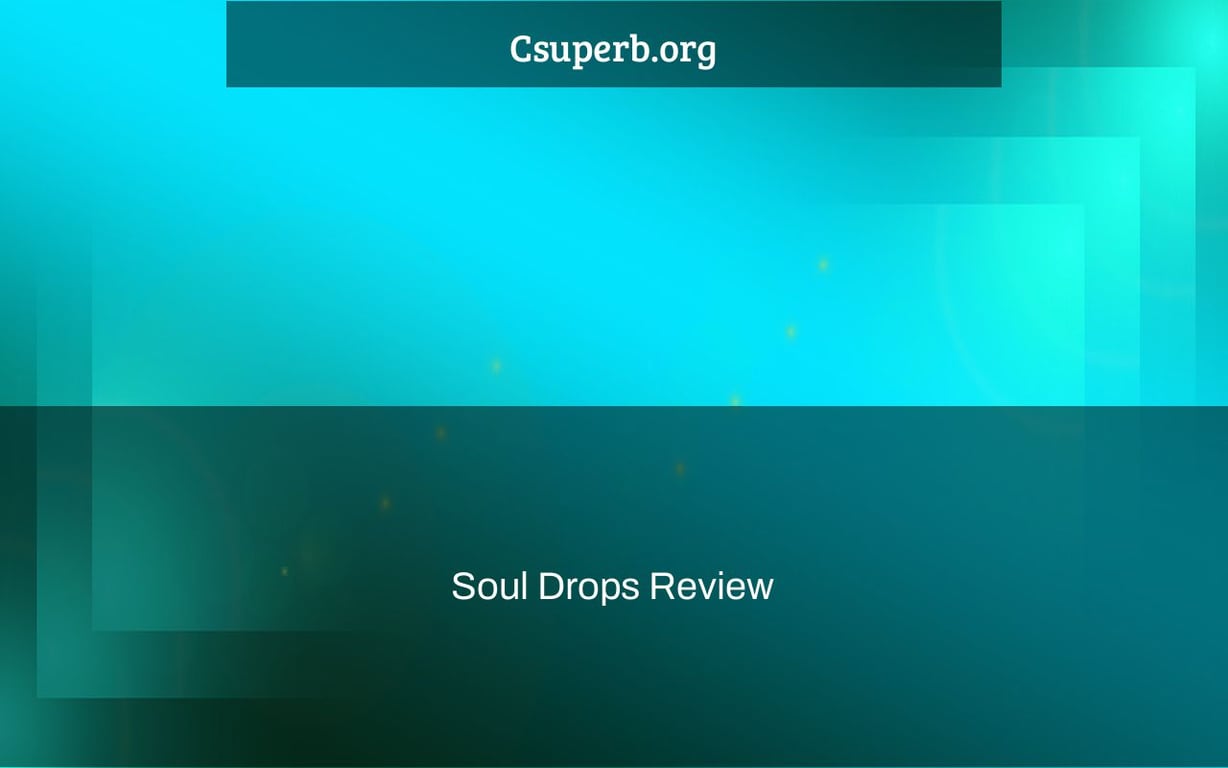 Soul Drops creates "holy plant elixirs" infused with "loving shamanic energy." This doesn't seem very credible or scientific right off the get.
We'll go through the Soul Drops items in this post, explain some of the dose and safety concerns, and suggest some better options.
Issues with Dosage and Safety
On any of Soul Drops' products, there is no Supplement Facts label with dose information. This may be unlawful, and it certainly violates FDA regulations for herbal supplement makers.
Each product has a list of components but no dose information. This, in our view, is dangerous since customers need to know how much of each chemical they're receiving in order to judge whether or not it's a safe amount. Each product is also available in a "Extra Strength" variant. With no doses, how are we expected to understand what it means?
There are no scientists on the team.
If you want to create a successful product, you need have genuine scientists engaged in the process, particularly if it's a proprietary mix like the ones Soul Drops offers.
There are no scientists listed on the team, and it seems that the firm is controlled by a single individual, Vlada Talan. Her website says she "sought to study a form of powerful energy therapy called Cosmoenergy," yet she has no medical qualifications.
This is ridiculous, and you should be wary about purchasing items from persons who make promises like this. There is no indication that this person has the necessary expertise or qualifications to manufacture a safe and effective herbal product.
Microdosing Claims That Were Misunderstood
Microdosing refers to consuming extremely small amounts of psychoactive substances like LSD or psilocybin. Typically, the dose is less than that which causes hallucinations.
Microdosing has been the subject of a lot of promising research, and it might be a safe and effective therapy for refractory illnesses like major depressive disorder when used in a clinical context.
However, there is no evidence that microdosing nonpsychoactive substances (such as Soul Drops) is beneficial.
There's no proof that "microdosing" regular herbal supplements has any benefit, just as you wouldn't "microdose" a smoothie by taking half a drink. When someone with no medical training starts a firm that makes medical claims, this sort of misreading and false health claim is common.
Microdosing isn't taking a low-dose, ineffective quantity of a herb. It's a waste of funds.
Product Evaluations
Exotic plant components are used in Soul Drops. Elemi and ajmoda are among the components in their "Sol" product. We haven't found any proof that elemi helps with any of the health claims made on their product website, such as "invigorating energy boost" or "supports tranquillity."
"Cosmos," another Soul Drops product, promises to "improve self-awareness" and "increase lucid dreaming." Of course, they present no proof to back up these ridiculous allegations.
Abuelo sanango and wild rue are two notable components in the "Cosmos" product. Depending on the dosage, one of these might be dangerous. According to medical study, wild rue has been linked to "several cases of intoxication after intake."
Abuelo sanango is a rainforest plant with little safety and toxicological information.
Soul Drops products not only make unfounded claims, but they also include several substances that, depending on the amount, might be hazardous.
Alternatives That Are Better
There are safer and Alternatives That Are Better to Soul Drops products. Their "Sol" product is marketed as a nootropic, since it claims to affect clarity and connection. We published an extremely thorough research review of natural alternatives to Adderall detailing five compounds which are proven to be nootropic in function, and are safe to take.
The anxiety-relieving "Lun" product from Soul Drops claims to "provide calm energy" and "assist transition from day to night."
If you want to reduce your anxiety, you may want to look into CBD, a substance that has been shown in medical studies to be both safe and beneficial for anxiety. Bluebird CBD is the only CBD brand we endorse since they publish incredibly detailed independent testing of their products to prove they're safe and appropriately labeled.
There is no connection between our two businesses; we just like supplement firms that provide scientifically sound goods.
"soul drops wholesale" is a supplement that has been created by the company Soul Drops. This product is meant to be used as an aid for people who are looking to lose weight and burn fat. The supplement comes in capsules, which can be taken with or without food.
Frequently Asked Questions
What plant is in soul drops?
A: Soul Drops is a plant that can grow and be found in caves.
What is a soul drop?
A: Soul drops are cosmetic items that allow the player to customise their character in a variety of ways. They can be unlocked by completing quests, leveling up, or purchasing them from the Steam marketplace.
What are the ingredients in Sol drops?
A: There are no specific ingredients in Sol Drops. The flavor is inspired by the recommended daily dose of vitamin C, which has been proven to help fight free radicals and reduce inflammation throughout your body.
Related Tags
soul drops extra strength
soul drops discount code
soul drops alternative
soul drops phone number
boa vine plant